Home
/
/
Paintings 2000 - 2017
/ Oxará River, Thingvellir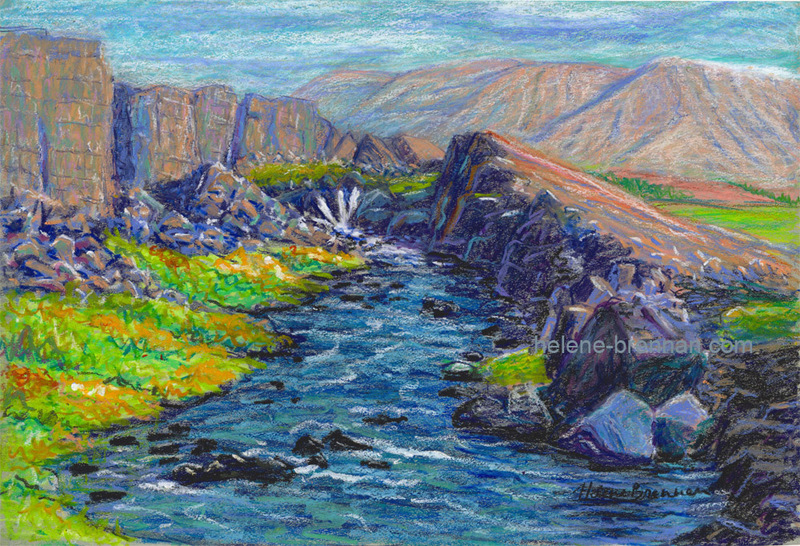 In the Thingvellir National Park, Iceland, this is the Oxará River. Steeped in History, this area is now a World Heritage Site.
Type: Painting:: Oil Pastel
Size: 19.00x14.00 Inches
Price: €395.00
Unframed, no mount (mat). Can be easily posted. Prints also available. Framing available if picture can be collected. Please enquire.
Tags:
oxara river
thingvellir
iceland
game of thrones
Enquire