Home
/
/
Paintings 2000 - 2017
/ Cuas na nEighe, Ballyferriter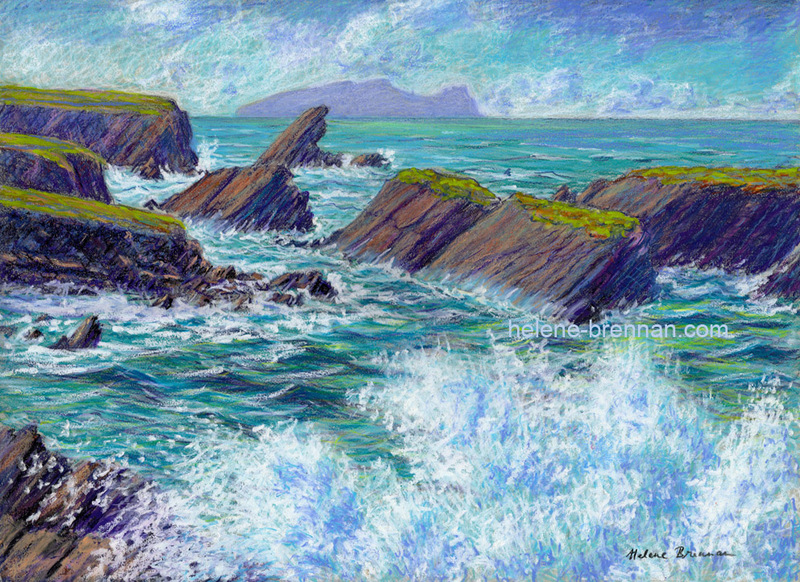 ORIGINAL SOLD BUT PRINTS AVAILABLE. Beautiful secluded corner of the coast of Ballyferriter, close to Clogher Beach, which is well known. The island (of the Blasket Group) in the distance is Inis Tuaisceart, also known as the Sleeping Giant, or locally as the Dead Man (An Fear Marbh). This area is one of the most stunning on the peninsula, and where one is really close to nature and its elements. 
Type: Limited edition print
Size: 29.00x21.00 Inches
Price: €150.00
ORIGINAL SOLD. Limited edition prints available #10. 
Unframed. Can be shipped easily. Framing available if picture can be collected.  Please enquire.
Tags:
cuas na neighe
blasket islands
sleeping giant
clogher beach
turbulent sea
big waves
irish seascape paintings
dingle paintings
dingle peninsula
blasket paintings
Enquire